CAS4 is the latest version of Cogent's cleaning audit and compliance management system. CAS4 is a web-based audit system for cleaning and UV auditing. CAS4 is an essential tool for environmental services and facilities managers to understand the quality of cleaning and if it meets organisational objectives and requirements.
CAS4 is easy to use and provides a comprehensive suite of reports on various aspects of cleaning compliance and performance.
CAS4 will help you manage you cleaning audits based your needs – your buildings, departments, functional areas, rooms, etc, or your contracts or standards compliance requirements.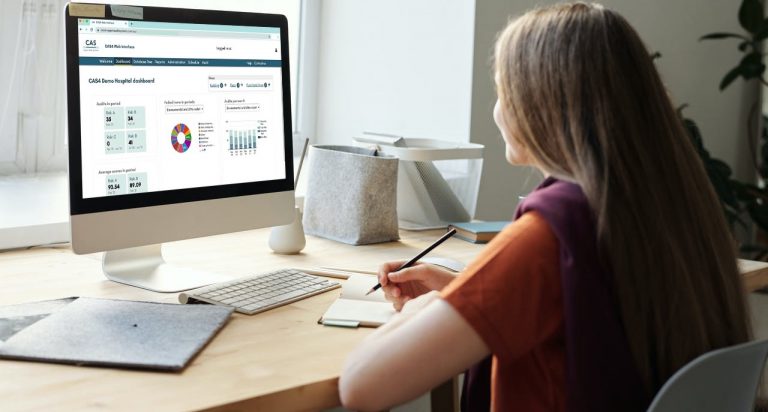 Save time and energy through automatic scheduling or take control and manual adjust to your specific auditing needs.

 

CAS4 flexibility lets you make changes as you need

.

 

Your team will know what needs auditing and when, ju

st by opening the app.

 
Make the choice 

of auditing 

methods 

UV or 

environmental

… 

for 

a 

better outcomes

 

you could even do both

.

 

Pass/Fail or N/A, percentage based or demerit-based criteria.

Record details and observations through drop down options and 

comments

, or

 add your own.

 

Receive

accurate and immediate audit results.
Intuitive reporting filters combined with an easy-to use interface

Track all aspects of audit results 

over time and locations.

 

Save, print and email reports instantly
Track all aspects of cleaning Standards over time and multiple locations

Pr

oduce 

compliance document for

 outcomes and improvements

, especially useful

 for 

external audits and accreditation.

 

Incorporate into your management reporting
Produce rectification reports on demand
Users can drill down on all aspects of data to quickly identify gaps, trends and training opportunities.
You can track cleaning outcomes and trends over time and multiple locations. 
Incorporate reports graphs and data for management reporting, to support business cases and for change management purposes

Use 

as part of your quality systems/ continuous improvement process.

 
CAS4 will work in your industry.
CAS4 can be used anywhere you need to manage, monitor and audit cleaning compliance.
CAS4 is a web-based application that you access through your browser. 
CAS4 works seamlessly on mobile devices so you can use it "on the go" when conducting an audit.
Or, if wireless access is difficult, the CAS app will allow you to conduct audits without connection and will synch automatically as you complete each audit.
The CAS Helpdesk provides business hours email and phone support. Our clients can access our Customer Support area, which includes the knowledgebase and step-by-step guides, and attend training or networking events.
CAS4 has an inbuilt UV auditing module.  Allowing you to mark nominated high touch points with UV gel, powder, spray or pen; enter their position so you don't forget; set the timeframe; then come back and input the result.  
You can generate reports for UV results or combine with Environmental auditing results for a more comprehensive overview.   
See CAS4 Reports for an example report. We also cover UV auditing in Cleaning Auditor Training. 
Contact Cogent to find out how CAS4 can streamline your cleaning audits and compliance needs. We can also organise access for you to our CAS4 demo site – to prove how easy auditing can be.

SCHEDULE
Save time with automatic scheduling

AUDIT
Easy to learn and simple to use

REPORT
Generate intuitive reports instantly

IMPROVE
Better cleaning and compliance outcomes.
CAS4 Software – market leading cleaning and compliance management.